Hotel Info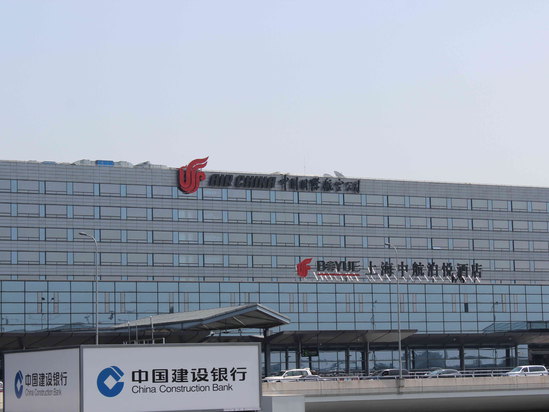 Shanghai Hongqiao Airport Hotel (Air China)
is located in Terminal 2 of Shanghai Hongqiao International Airport. It is currently a domestic hotel with an exclusive boarding security checkpoint in the hotel lobby. The hotel is located in the core area of Hongqiao Transportation Hub, within 20 minutes walk from Hongqiao Railway Station, Hongqiao Business District, National Convention and Exhibition Center, Ruian Hongqiao Xintiandi (opened in 2014). By plane, the high-speed rail can include all major cities in China within 1-2 hours of travel time, and is uniquely located.
Boyue Hotel Shanghai Air China Hongqiao Airport has luxurious and comfortable suites and rooms. The design style coexists with luxury and simplicity. Four sets of flight display channels in the room allow business people to effectively arrange travel time.
The hotel has 12 different types of meeting rooms, which can provide and meet a variety of conference services and banquet needs. At the same time, it has 6 restaurants and bars, offering Western and Chinese meals and drinks. .
Guests can walk to the terminal through the lobby corridor. The check-in counter service in the lobby can make the original check-in 2 hours in advance, shortening it to less than 30 minutes. Convenient locations, comfortable guest rooms, and a professional service team are all designed to set a new standard for personalized accommodation experiences for guests travelling to and from the airport.